Gadget Lounge may collect a share of sales or other compensation from the links on this page.
Gaming projector is raving up their popularity day by day as it is serving as a potent alternative to expensive Full HD TVs. Standard gaming monitors confine your gaming environment on a small screen, and you don't get to view the lucrative gaming environment detailing in large screen. Playing your game in large screen will give you the experience of vivid experience that the developer wanted you to have while playing the game. Now, most of the gamers can't afford to spend a hefty amount to buy expensive gaming monitors or projectors, but you will be delighted to know that there are many capable, cheap gaming projectors that would get the job done.
Let's have a quick look at the top 5  gaming projectors:

You can't expect a conventional cheap projector or ordinary
Church's projector
to baffle you with impressive gaming performance. Some projectors have been specially curated, so it can provide a perfect gaming experience. Low input lag serves as the most critical part, and there are only a few cheap projectors on the market that offers that facility. You can even utilize a standard projector for gaming, but high input lag would make the difference as it will create a lot of ado. However, with low input lag, gaming also provides Full HD, rich contrast, large screen size and modern color technology facility.
If you think that now you have to research a lot to find the best projector for gaming in the market, then spare yourself from that ado. On behalf of you, we have gone through extensive research and came up with 10 excellent projectors that are specially built for gaming. Even these can be utilized for outdoor movies. These projectors carry all the necessary features that can make you flabbergasted with its quality while you are playing your game. You must have always longed for moving from small gaming monitor to large screen to get a cinematic experience while playing your game.
So, without further discussion, let's take a look at our top 10 gaming projectors:
Top 10 Best Gaming Projectors 2019 Reviews
1. Epson 5040UBe WirelessHD 3LCD Projector Review
What We Liked Most About This Product
Epson Home Cinema 5040UBe serves as world's first projector to boast wireless HD capability that flawlessly streams Full HD content from external devices. It also allows you to hook different type of external gaming devices using HDMI, LAN, Mini USB, USB, D-Sub 15 pin, and RS-232c. For the light source, it utilizes a 250-watt UHE lamp that promises stay by your side for at least 5000 hours only if you use the projector in ECO mode.
It is entirely a compact projector that boasts brawny build quality however it is quite heavy which would create issue during ceiling installation. The visual output serves as the highlighting part of Epson Home Cinema 5040UBe, and many gamers opt for them as it offers Full HD native resolution with HDR10. You will love the picture quality of that projector while gaming.
Not only that, but it also possesses 4K enhancement technology that raves up all the regular contents to 4K quality which is boon to gamers. Most importantly it offers minimal lag time and flat refresh rate along with zero rainbow effect technology which ensures you would experience a significant gaming session.
The gaming visuals will be treated to your eyes nicely, and it is mainly because of it's 1000000:1 contrast ratio, DCI-P3 color gamut, and 2500 lumens. The 3D compatibility along with bright 3D drive-in Epson 5040UBe gives you the liberty to explore 3D feature of any without any visual issue. Any time attributes you require, this projector has it all, and powered lens position memory with 2.1x zoom serve as the proof.
It offers a varied screen size series which goes up to 300 inches so you can efficiently use it outside on the lawn. This can be a good projector PlayStation and Xbox. The cooling system of this device is quite efficient, and it doesn't make much noise so you can peacefully play your game without getting distracted. This is an ideal gaming projector and you will get the ultimate gaming experience if you decide to buy Epson Home Cinema 5040UBe.
Things We Like
Top notch visual quality with sharp clarity
Elevated color accuracy with deep black level
Seamless streaming with wireless HD
Commendable 4K quality
Immense screen size options
Short throw distance
Things We Didn't Like
The absence of all HDR model
It is quite heavy
This projector is one of the TENDING projectors now in the USA.
2. Sony VPLHW45ES 1080p 3D SXRD Gaming Projector Review
What We Liked Most About This Product
The brand Sony is well known to the people especially when it comes to gaming projectors as they have hardly disappointed anyone. VPLHW45ES gaming projector is an exclusive model that has become a heartthrob for many gaming enthusiasts mainly due to the presence of specific attributes which is only found in this model. SXRD technology, inbuilt RF transmitter, dynamic lamp control, USB firmware update and Motionflow technology are some limited features that make it so special in the market.
Features and Benefits
As a gamer, you will always seek to explore your gaming visuals in various screen size, and that is why Sony VPLHW45ES has included a projection size from 40inches to 300inches. Whether you watch in maximum or minimum size, you will always find wide lens shift along with 1.6x zoom to adjust the focus of the view.
Not only that, but you will also get a manual keystone correction for tweaking the angle of the projection. We can assure you that once you get this projector, you won't have to spend extra money on its lamp replacement as it promises to last more than 6000hours.
When you start a high-end game in Sony VPLHW45ES gaming projector, it will appear as if you are watching cinematic visuals and SXRD technology along with Full HD resolution serve as the main reason. It also offers 1800 lumens of brightness and excellent color accuracy that assist the projector provides lifelike clarity in every frame.
When you come across any fast gaming sequence, you won't find any motion blur as it employs Motionflow technology that tends to minimize screen stuttering and offer smooth frames. It even provides 3D compatibility with RF transmitter which is good news for you if love playing games in a 3D environment.
ventilation while curbing down the fan noise at the same time. You can connect all the standard gaming devices to the projector including PC, PS4, Xbox, etc. as it offers the varied type of inputs. Its interface comprises HDMI, IR IN, D-Sub, USB, RS-232c, etc. and you can utilize the USB port for updating the firmware. Once you get your hand on this model, you won't have to worry about any repair or damage because Sony offers three years complete warranty with customer support.

Things We Like
Crisp visuals with bright frames
Lifelike color output
The fans don't make much noise
It has inbuilt RF transmitter
It updates firmware through USB
Exceptional build quality with efficient cooling
It comes with three years warranty
3. Epson Pro EX9220 3LCD Projector Review
What We Liked Most About This Product
Epson Pro EX9220 is quite a popular model in the mid-budget range, and you will find this name familiar in every list of the budget projector in the online market. Its low input takes all the focus when you look at its attributes. However, you will also love every bit of this model but especially its WUXGA native resolution, wireless mirroring, 3600 lumens, and projection size option. In our opinion, this is one of the best portable projectors for gaming.
Features and Benefits
Epson Pro EX9220 may not serve as the best budget gaming projector, but its main motto is to offer you mesmerizing gaming experience without compromising on the attribute. Whether you play the game inside your room or in the garden, you will enjoy everywhere as you will get screen size range between 30inch and 300inchs with 1.68:1 throw ratio.
You will also get the option to toggle between 4:3, 16:9 and 16:10 aspect ratio which is essential for single player games. You can stay assured that it would last for years as it comes with 210-watt lamp offering 10000 hours in Eco Mode.
Playing the game in Epson Pro EX9220 will be a treat to your eye as it is comes padded with 1920 X 1200 native resolution and 3600 lumens of brightness. The color accuracy and black depth in every visual are remarkable, and it is mainly because of 15000:1 contrast with 1.07 billion color support.
The 3LCD display technology brings more drama in every frame, and you will get the proof when you compare your gaming visuals with others. Calibration process with this device is quite simple as it offers +/- 30-degree auto keystone correction with an option for manual focus.
Connection options serve as an essential aspect of every gaming projector, and Epson Pro EX9220 helps you with a varied type of opportunities. Wireless screen mirroring with Miracast or Airplay serves as the highlight of its connection sector. However, you will also find MHL, HDMI, USB, D-sub as standard port options.
Interestingly, it also offers fast connection option where you just have to scan the QR code for connecting your phone to the projector. The overall set up process is natural, and its total weight is quite low, so you can easily mount in the ceiling.
Things We Like
Bright visuals with good color depth
Impressive native resolution
Option for zoom facility with auto keystone correction
The absence of any rainbow effect
Marvelous data images
Decent price structure
It provides a lot of connection ports
Things We Didn't Like
It doesn't come with audio port
The absence of 3D compatibility
4. Epson 2150 Wireless 3LCD projector Review
What We Liked Most About This Product
Home Cinema 2150 from Epson is one of those models that a gamer will give a try. There are many models on the market but it has managed to surpass everyone, and it is mainly due to its exclusive features. The elite attributes include wireless screen mirroring, full HD native resolution, 10-watt speaker and 60000:1 contrast ratio.
Features and Benefits
The visual performance of Epson Home Cinema 2150 attracts most of the gamers, and we can bet that you will too admire its eye-popping visuals. It employs the legendary 3LCD projection technology along with 1080p native resolution and 2500 lumens of brightness that makes sure cinematic brightness in gaming scenes.
You will be able to view all the textures along with little details in your game and 60000:1 contrast ratio ensures that factor. The color output of this device is best-in-class as it lays down full 10 bits color, as well as 1.07 billion colors, support in every frame.
Not only 2D, but you will also find 3D compatibility with Epson Home Cinema 2150 and remember it that too without any sign of rainbow effect in the visuals. With this model, you will find an extensive array of screen size that starts from 30inches and goes all the way up to 300inches.
What is more interesting?
The throw ratio is 1.33, and you will get the option to choose between 16:10 and 4:3 aspect ratio. You won't find any lag or screen stuttering while playing your favorite game and all the credit goes to its fast response time.
Home Cinema 2150 pampers you with a varied type of connectivity, but its wireless mirroring through Miracast serves as the eye-catching part. Apart from wireless connectivity, you will also be treated with HDMI, MHL, USB, D-Sub and audio port. The overall cooling design of the box is highly effective, and the fan is located in the front section.
It is loaded with 200-watt UHE lamp that holds the prowess to last up to 7500hours so you won't have shell out extra cost for the lamp in at least four years. Lastly, you will be greeted with a 10-watt built-in speaker that delivers a decent sound output in a small area.

Things We Like
The visuals are quite bright and sharp
Exceptional Full HD 3D performance
It lacks any screen tearing or rainbow effect
Seamless wireless mirroring
Simple set up process with a well-guided menu
Decent lamp longevity
Things We Didn't Like
It doesn't hook well with Apple devices
The wireless set up process is excruciating
5. BenQ DLP HD 1080p Projector Review
What We Liked Most About This Product
Gaming projectors are meant to have a high range of technical advantages with a lot of functionalities to enjoy some hardcore games. BenQ DLP HD 1080p is a highly configured gamer's projector, which comes at way cheaper price than most of its competitors.
Features and Benefits
BenQ DLP HD 1080p Projector is a blend of almost all of the expected features that mid-level gamers or home theater lovers want. A 2200 lumens brightness, a 15000:1 contrast ratio, a 6-color combination as primary color scheme and different calibration for day and night viewing- that's what BenQ DLP HD 1080p Projector is made of.
You can surely find your desired feature in these gaming projectors. It's compatible with Android, iPhone, PS3 and PS4. And goes without lagging for hours-long. So, if you're a mid-level or starter gamer, you'll never be disappointed with BenQ DLP HD 1080p Projector.
BenQ products, no matter what sorts of electronics they are, are quite energy efficient. Fuelled by smart Eco Technology to conserve energy and prolong the lamp life is there. As a resultant, the lamp lasts for more than 7,000 hours on average.
It has dual visionary mood for day and night. So, you'll watch movies or play games with a complete soothing in eyes. So, no visionary damages at all.
Things We Like
A super energy-conserving high-resolution projector.
Comes from one of the most reputed electronics manufacturer
Imaging range of 60 inches to 180 inches
A projector with least-complex installation process
7000 hours lamp lifespan
Makes almost no noise in the fan etc
1.3x zooming capability.
Things We Didn't Like
Not a great fit for hours-long HQ gaming
Latency is one irritation while playing multi-player games.
6. Epson Home Cinema 2040 3LCD Projector Review
What We Liked Most About This Product
Epson Home Cinema 2040 boasts simplistic outlook but holds some specialties that make it a potent gaming projector mid-range budget. It's MHL connection option, Full HD native resolution, high contrast ratio, low input lag and inbuilt speaker makes it appealable to gamers. However, according to experts, its competitive price tag is the most highlight part of its attribute list.
Features and Benefits
As a gamer you will always look for a projector with low input lag as well as full HD resolution and Epson Home Cinema 2040 provides you more than that. It comes in a beautiful white box, but there are a lot more things than meets the eye.
It is geared with Epson's patent 3LCD projection system along with 29ms lag time, and they are responsible for bringing astounding gaming experience. The 35000:1 contrast ratio and 2200 lumens add to the beauty of the visuals by offerings jagged clarity.
The full 10 bits color output Epson 2040 brings in every frame will make you fall on your knee, and it will be boon to you as it will bring out the vivid textures of the game. Another good news is that you won't be bugged by the rainbow effect while you are enjoying your gaming session.
You can stay assured that the quality of the visual remains almost the same even when you change the screen size from 34inch to 332 inches. However you might not get highly efficient 3D performance, but still, it is far better than 3D visuals of ordinary models.
Epson Home Cinema 2040 is loaded all the required amenities which includes a 5-watt speaker, but it won't be useful if you prefer crystal clarity in high volume. The cooling system is designed in such a way that won't get heat up even if you use it for a long hour but the fan would make noise more than 37db.
The lamp hour it provides goes above 7500 hours in Eco Mode, so you can stay assured that you won't have to change the lamp for a long time. The durability of this product is top notch, but you will still get two years warranty with proper customer support.
Things We Like
A lot of detailing with heavy black depth
It brings out every natural color
The absence of any rainbow effect in 3D
The lag time is quite low
It offers the varied type of input options
The screen size is colossal
Things We Didn't Like
It doesn't include 3D glass in the package
It makes some noise
The sound quality of the speaker is weak
7. Optoma HD142X Projector Review
What We Liked Most About This Product
Optoma HD142X is one of the most-selling gaming projectors (high-end) one can own, and the things that lured us to choose this projector is its DLP supported Full HD visual quality along with an extensive array of features. Exceptional 3D projection along with jaw-dropping color production and low input lag serves as other factors which made us fall in love with this projector.
Features and Benefits
When the question of top gaming projector from Optoma arises, then the only name that pops in every recommendation list is HD142X. Full HD 1920 X 1080 pixels resolution along DLP projection serves as the highlighting part of this projector which suffices enough to provide you impressive gaming session. With this projector, Optoma has also taken care of the screen size by offering a massive range starting from 66 inches and ending at 107 inches.
The exciting part of this device is it's 23000:1 contrast ratio which indicates you will enjoy visuals with deep blacks even in the presence of ambient light.
To produce a great deal of color production in every image, HD142X boasts a perfect blend of Reference Mode and sRGB technology which provides a mind blogging performance. Every gaming visuals will include REC.709 and REC. 709b color space so that you can get the best out of every gaming scenes.
The color production has been curated in such a way that it meets the international standard of HDTV experience. Optoma has even embedded a high-performance 3D projection technology that will allow you enjoy your games in 3D mode by connecting your consoles. You can also enjoy 3D movies or 3D streams combined with smooth visuals and stunning colors.
HD142X packs a powerful lamp that depicts 3000 ANSI lumens of white and color brightness which ensure none of the gaming scenes are dull. You will be thrilled to know that the lamp will last up to 8000 hours with casual use which is an impressive feature for gamers like you.
To enhances your gaming experience; it also comes with a powerful 10 watt that produces a crystal sound quality. The broad array of connectivity which includes two HDMI, MHL v1.2, 3D Sync, USB, and Audio Out also makes it as one of the greatest projectors for Xbox One.
Now, let's take a look at its Pros and Cons section:

Things We Like
The inexpensive price mark.
Exceptional performance from DLP projection.
Jaw-dropping visual output with high color accuracy
It works quietly
Colossal lamp hour with high lumens.
Things We Didn't Like
The black level could have been better.
The absence of lens shift.
Limited HDMI port.
8. Optoma UHD60 4K Ultra High Definition Home Theater Projector Review
What We Liked Most About This Product
Optoma UHD60 4K Ultra High Definition is one of the dominant projectors when it comes to 4K projection industry. From many of its admirable features, we like it's display quality most. True 4K UHD 3840×2160 video resolutions of 2160p resolution are more than a gamer can dream of.
Features and Benefits
First and foremost, I can't resist mentioning its chipset. It's powered by a Texas Instrument 4K DLP UHD Chipset. Which is, one of the most admired processors from our recognition.
To make the pixel delivery perfect, two HDMI 2.0 and HDCP 2.2 ports are embedded with the device itself. In together, the supply an 18 Gbps bandwidth and keep feeding the 4K UHD video technology.
With this Optoma UHD60 4K Ultra High Definition, you'll get a wide range of customizing opportunity in your hands. 1,000,000:1 contrast ratio, an HDR10, a giant zooming ratio of 16x and vertical lens shift is what any gamer dreams of.
While you're not gaming, there are options to be used as home theater or backyard movie projectors. With a projection range of 140 inches, allows the viewers to enjoy 4K videos with optimal viewing area.
While many of the gamers have issues with lagging in the video stream, Optoma UHD60 4K Ultra High Definition has kept it to a minimum. The frame and footage ratio is 48ms=1.5 frames@30 fps. So far, we are concerned, it leads to a minimum lagging while playing HQ games.
Well, you may raise an eyebrow thinking that, How long will this Hi-tech freak long? Well, for your utter surprise, it's lamp has an average lifespan of 10,000 hours.
Things We Like
Powered by revolutionary Texas Instrument 4K DLP UHD chipset
Full UHD 4K video experience with optimal viewing area
The lamp life is a robust 10,000 hours
1.6x zooming capability
1000000:1 contrast ratio
Swift and simple color gamut capability.
Things We Didn't Like
A heavy weight of 16 pounds, hard to move
Quite a high price for home and personal usage
9. ViewSonic PJD5553LWS 3200 Lumens WXGA HDMI Short Throw Projector Review
What We Liked Most About This Product
Our greatest impression with ViewSonic PJD5553LWS 3200 was its wide range of connectivity to devices. It has an unbelievable ability to be compatible with Windows, Mac, DVD players, Amazon FireTV, Bluray players, Google ChromeCast, Apple TV and more.
We think for multi-player usage, in gaming or whatever, ViewSonic PJD5553LWS 3200 can be the perfect projector you can find around.
Features and Benefits
By name, ViewSonic PJD5553LWS 3200 is a short throw ratio projector. A 0.49 throw ratio makes the projection visible from a tiny range of distance. So, it's an ideal one for purposes like gaming, school or official display etc.
We're really impressed with the pretty granular level image production that ViewSonic PJD5553LWS 3200 does. A great color accuracy, Native WXGA 1280×800 video resolution, and a close throw ratio will make the video experience awesome.
Like any other long-lasting projectors, it was supposed to be threatened by a question mark of durability. But ViewSonic PJD5553LWS 3200 has proven itself to last for 10,000+ hours.
Talking about all other virtues of a quality projector, it has a 2W built in speaker, optical focus and zoom, an easy-to-access lamp and outside, a white body with superb finishing.
Things We Like
0.49:1 throw ratio.
A wide range of connectivity with devices.
Convenient design with a built-in speaker.
20,000:1 dynamic contrast ratio
An advanced color scheme with outstanding sharpness.
A rich set of accessories with the pack
A well-set price for the features it offers
Things We Didn't Like
Not so bright for outdoor projection
10. ViewSonic PJD7828HDL Projector Review
What We Liked Most About This Product
Top notch DLP DarkChip3 projection, advanced color technology, and seamless wireless streaming are some crucial factors that diverted our attention towards ViewSonic PJD7828HDL. The large array of ports and huge screen size forced us to choose this projector for this list.
Features and Benefits
ViewSonic is a popular name when comes to gaming projectors and PJD7828HDL a highly prolific device available in the market. Even though it is not a projector under $200 but it is still a top model for gaming when compared with others.
The showstopper feature which takes away all the attention is its DLP DarkChip3 projection technology that ensures that you will get eye-popping visuals. It even features a Full HD 1080p native resolution which delivers commendable details with vibrant color in every frame of your game.
The lucrative part of PJD7828HLD is its SuperColor IPSMatch technology which is the perfect blend of modern optical level components, super precise chromatic adjustment, and color wheel coating. It also boasts SuperColor Technology and 3200 brightness so that projector won't have to compromise on color production and brightness.
To bring richness and contrast to the visuals, ViewSonic has padded this projector with 22000:1 contrast ratio. You will love to use this projector because it has a vast screen size range measuring up to 250 inches along with a short throw distance.
PJD7828HLD comes packed in a highly durable box with a front exhaust so it can work for a long time. This sturdy box also packs an excellent 10-watt speaker that delivers stunning sound quality, and it is perfect for mid-sized rooms. It also allows you to utilize wireless streaming so that you can play your favorite contents.
It also features HDMI, MHL, USB Type A, USB Type Mini B, 3.5mm audio and VGA input port which are located in the PortAll compartment. This is not the end; you are also offered a substantial duty lamp that lasts up to 10000 hours.
Things We Like
Affordable price tag.
Commendable image detail with superior color production.
It is compatible with AppleTV, Google Chromecast, and Amazon FireTV
Things We Didn't Like
It doesn't provide an exceptionally sharp image
No vertical lens shift.
It often depicts distortion in dark condition.
How To Choose A Projector For Gaming?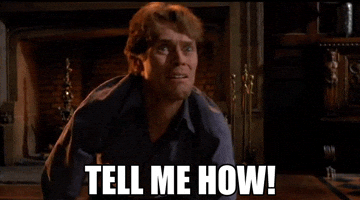 Seeking a gaming projector is slightly a tricky job, and you can't select an ordinary Full HD projector because it won't fulfill all the required criteria. The list of criteria is extensive, and at first, you need to consider the input lag of the projector. A low input lag below 30ms would suffice for a stunning gaming session without any jolt in the frame. Along with input lag comes the refresh rate and you should opt for a projector that has a 120Hz refresh rate. A good refresh rate will give an extra edge to your gaming session especially when you play racing or first-person shooter games.
Lumens serves as a crucial criterion when you are seeking a gaming projector because the right amount of brightness will bring out the vivid color in a bright frame. You will always expect your gaming projector to produce a stunning visual quality so always go for projectors with 1080p resolution. You can even go for 720p resolution if you are short on budget but for optimum quality and clarity always opt for Full HD. You also need to consider the contrast ratio and at least 10000:1 contrast ratio is required for achieving good blacks.
The screen size and throw distance go hand in hand, and for a proper cinematic gaming experience you need have vast screen size range with short throw distance. So when you are getting a gaming projector, look for useful features like advanced color technology and 3D support so that you can get the most out of your games. Last but not least you need to consider the availability of ports on the projector. It is vital that you select the projector that carries HDML (HDCP2.2), USB, wireless (optional) and MHL. So these are all necessary considerations your projectors should have to qualify for a proper gaming session.
Conclusion
Gaming projectors are high curated devices that are designed to provide you a stunning and vivid experience which you won't get in the small confined screen of a gaming monitor. This projector allows you and your friends to play your favorite game together on a large screen and nothing can beat that experience. You can even utilize regular home theater projectors for a gaming session, but nothing can beat the performance of gaming projectors which possess low input lag facility.
As we all know gaming projectors are not cheap but we have listed Optoma HD142X and ViewSonic PJD7828HDL which can be threw in the list of cheap gaming projectors. These two potent projectors possess all the necessary qualities to be considered in your top-end pick and budget pick. The Full HD 1080p display with advanced projection technology will provide you jaw-dropping you frame quality which you would mostly find in top range LED TVs. Both of them carries a good amount Lumens number which would suffice enough to produce bright images even in the presence of ambient light.
A question might arise why we haven't included 4K projectors in our top end pick? It is because both console and PC uses 1080p display as the standard for gaming. So it would be futile to invest on 4K projectors for quality which you can get in 1080p devices. Both Optoma and ViewSonic is a well-known name in the projector industry, and they have embedded their products as mentioned earlier with best response time so that gamers can enjoy. You must have liked the vast array of features provided by these products, and you can blindly trust them because they are the best bang for the buck.
Thanks for visiting Gadget Lounge. You can check my another article: TV vs Projector – Which one to choose?
Raymond is a Product Support Specialist at Canon USA. He mainly deals with the projectors. He completed graduation in Computer Science from Broome Community College. He is a former Performance Improvement Specialist of Jewish Home Lifecare. He conducted a lot of webinar as a guest speaker.